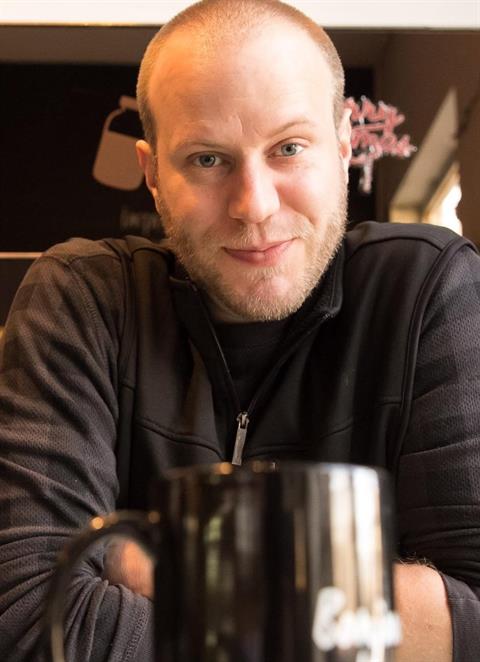 Christian English teacher in China
Hashtags
#cameraman#Christian#music#videoediting#churchgoer#musician#drummer#cameraowner#dslrowner#canon#macuser
Location
Beijing, China  [ show map ][ hide map ]
Some photos of me















Hide photos















I'm here to
I'm here to meet girls 24 to 34 years old for friendship and networking.
About me
I'm 36, been living in China and working as an English teacher for almost 7 years years now, just here to meet people online and chat and make friends.


I'm relaxed and laid back and can get along with almost anyone, though I usually don't like large unknown crowds. Around people I know well, I like to be funny and make people laugh. I'm a phlegmatic sanguine if you know what that means. Also an ambivert. I can be comfortable in public speaking and speaking to a large group, I can be relaxed and be quiet and listen. I enjoy being outside and just getting sunlight and moving... which is so important in this season. As my profile states, I'm a christian, and I go to an underground (secret) church in Beijing, China. I've been in the same church for my whole time in China, 5 years. I've been on the worship team, media team, setup and teardown, and I'm still active. I hate bad language when spoken out loud and don't do it myself. I hate smoking. I have some other things about myself that I don't like...and if you're goal driven, always work hard and can't stand lazy people... you probably won't like me. It's too opposite of my personality. I almost always consider people more important than the task, but I can also try to corral the group back to the task.

I have some things in my past that I am not proud of but I'm very shy to talk about them because what's the point to share something so deep with someone online that is most likely not going to be around in 6 months? if you're gonna hear about it you have to prove to me that you'd accept it either as a friend or more than friend.

No tattoos or piercings. Some facial hair but usually well trimmed. A beard for the Beijing winter.

Most profiles here seem to look for a simple man, but I am sure that I am not that.

I don't like Korean stuff, don't know Wattpad, and I don't like horror movies. Other kinds are ok.

so, anyway, that's a good start for you I think.
About you
Right now I'm looking to make friends and chat, nothing serious. I don't expect anyone I'm with to be a pastor or know a lot of your bible, but you at least need to be a believer and in a service every week. And we need to agree on most things... I know there's a big catholic background in the Philippines, but there might be little things that are different. Those are things we would eventually have to make sure of. My last ex graduated from a seminary.. but there were just things that didn't work out. Someone with a simpler faith and less head knowledge would be better, but I digress...

I hope I find someone who's almost my height, but not taller than me. I'm 5'10", I've walked with someone like 5 foot and I have to lean down to hear them talking in a normal voice, no thank you


***I need you to be good at massage. ***

I don't like to put boundaries, but I think I need to...

-you have to fill out your profile. that's what makes you interesting! Don't only write to message you to find out more. If you didn't put in the effort, why should I? Read an article about how to have a good dating profile, they all say to you need to fill in details, empty profile is not interesting... Skip you...
-Don't ask me how my search is, please, that feels so awkward... how do you want me to answer? So please let's skip that one...
-Tell me something unique. Ya, you like the beach, and movies, and sleeping, and hanging out with friends... so do I... what makes you different?
-sorry, no chinese... I've dated a chinese and I realized that's not what's right for me
-sorry please no ladyboy or gay
-and talking about coronavirus is a conversation killer
-I don't want to add you on facebook or Skype or what's app until there's a real connection over some time. don't push it in the first 24 hours. the answer will be no.

The bottom is very important...
-I know I have to stay in china. If I meet anyone from here, I don't want to be the one who uproots a family and kids to bring them here. I know there's single moms that want to find a man, and I think that's great, but I don't think I'm the one because I don't know where I'm going to end up. I have a mission here and I have to stay. So if I meet someone, I hope with no kids who can relocate and stay in China.
Personal info
Appearance:
Average
5'10" (178cm) and average body type.
Occupation:
English Teacher
Has children:
Yes (Doesn't live with)
Wants children:
Undecided
Drinking:
Regular drinker
Relationship status:
Single
Willing to relocate:
Not sure
Education:
College - Graduated
Religion:
Christian - Protestant