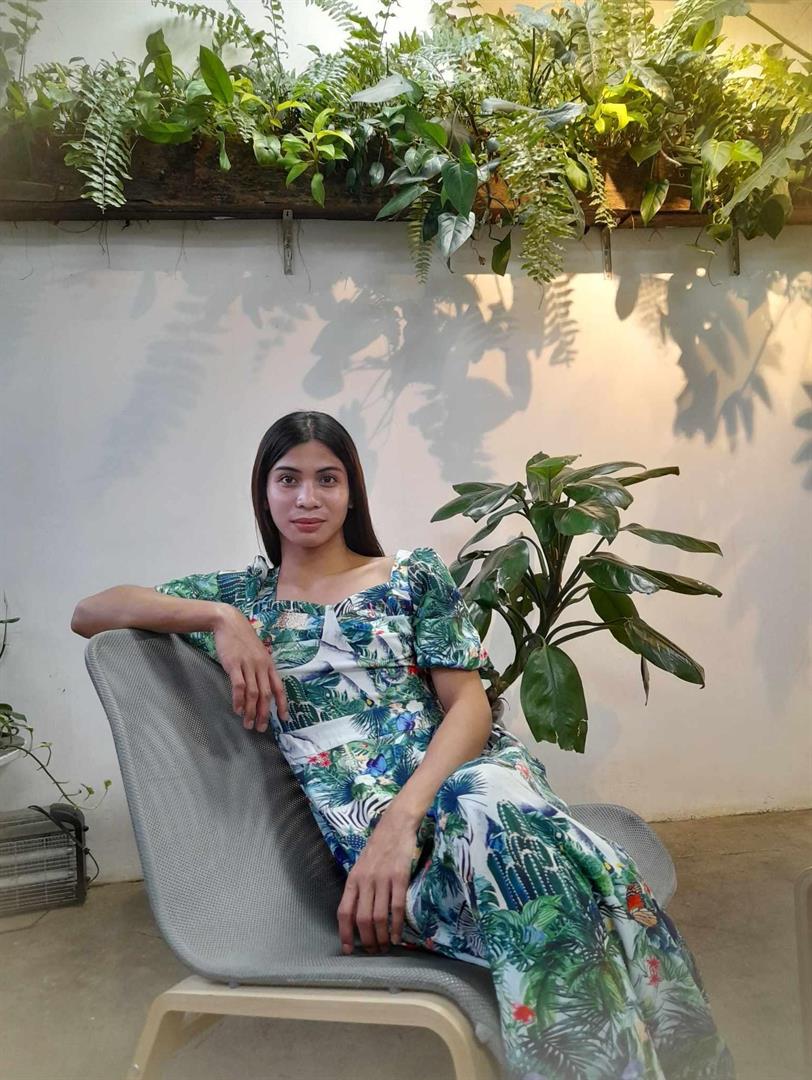 Aloha🌺
Hashtags
#naturelover#hiking#cooking#fitness#bookreading#classicalmusic#eventorganizer#Eventhosting#weddingplaner
Location
Waipahu (HI), United States  [ show map ][ hide map ]
Some photos of me




Hide photos




I'm here to
I'm here to meet guys 18 to 40 years old for dating, friendship, serious relationship and networking.
About me
Sick of people playing around now so I thought I'd tried something new motivated to succeed! My family and friends tend to keep the smile on my face.Hoping to one day share my life with someone else too


Overall I'm a very honest person, down to earth and pretty outgoing person

))
Anyway I'll introduce myself to you☺️,call me kat or lily A lovely and simple yet have good personality transwoman from philliphines .I'm a person who loves to do household stuff during my free time, I know I know it's weird on you, but it was one of my stress reliever🤣I'm also a person who loves mother nature, I do hiking sometimes with my friends and my 2 sister 🥰, sometimes I do fishing , most especially during summertime, I'm a person who really indulge in bookreading, one of my favorite classic book is ( Downtown Abby) and ( the diary of Anne frank) ❤️I believe to a sayin that ,***HONESTY IS THE BRIDGES TO TRUST***☺️, as a trans person it's hard to find a relationship in personal life even here online,but still fighting and have a long patient to wait the right one, to be honest I've never been with a guy in personal life🥰. Some of my friends describe me as funny and ambitious 😁, well come figure out if that was true.am a hopeless romantic and always strive to believe in the good within everyone. i'm straightforward about my needs, and honest when i feel hurt. i am looking for an equally positive partner who loves to try new experiences and is a great and open communicator❤️💜

# hope your now the one that I've been waiting for 😘

Hey soulmate please don't play and waste my time, I'm a human ,I can be tired and emotional 🥰🤗
About you
First of all, Hey MR right💜😘

Thank you for reading my bio🤗wish you 10 years of luck. To be true, I never really thought about it. I don't have any 'ideal guy list.' But whenever a guy approaches me there are few things which I notice in him.
🌹🌹🌹🌹🌹🌹🌹🌹🌹
💜💜💜💜💜💜💜💜💜

❤️🌹Way of striking a conversation - I'll be a patient listener but who'd like a boring conversationalist ?
❤️🌹Humour - Must. And by must I mean, must. I cannot deal with 'Why so serious?' kind of a person.
❤️🌹Confidence - Girls like guys who are confident around them. You DON'T need to be a different person around us guys. Just be you. We'll appreciate that.
✨✨✨✨✨✨✨✨✨✨✨✨✨✨✨
But yes, there are two things that'll make me bid goodbye to you when in a relationship
✳️✳️✳️✳️✨✨✨✨✨✨✨✨✨✨✨

❤️🌹Don't barge in my personal space - There are days when I want to be alone. When I won't like talking to you. Yes. I have those days. Oh and by 'those days' I don't mean periods. Please understand and don't get mad.
Restrictions on me? Thank you for your visit. - I won't ever restrict you from liking a girls picture or talking to a girl. That doesn't mean I don't care about you. I do. Being in a relationship doesn't mean I own you. You still have a life. So in return I would expect my man to let me stay free too.
Personal info
Location:
Waipahu (HI), United States
Appearance:
Average
5'7" (169cm) and slim.
Occupation:
Restaurant supervisor
Wants children:
Undecided
Relationship status:
Single
Willing to relocate:
Not sure
Education:
College - Some
Religion:
Christian - Catholic