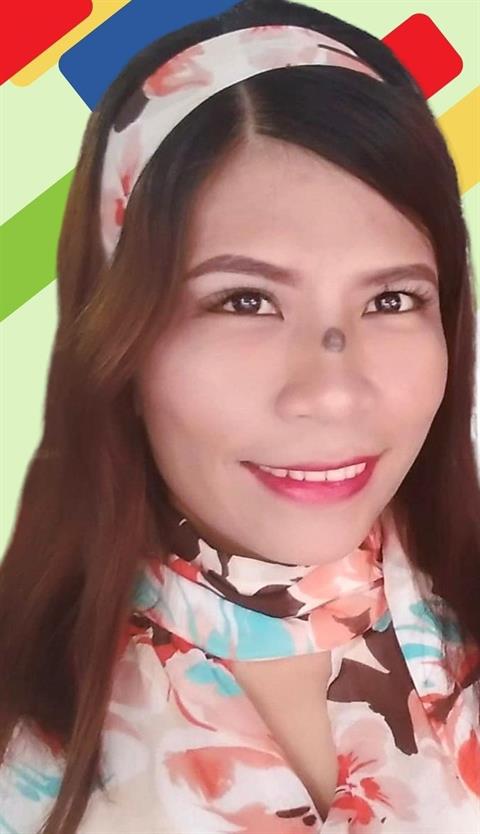 There is no need to rush. What is meant for you will always arrive on time. 💪👊👌#𝗗𝗺𝗧𝗩24
Hashtags
#SongWritingComposition#VideoEditing#MusicLover#Adventure#DogLover#Traveling#Teaching#Biking#Singing#Dancing#Vlogging#Hiking#Sleeping#Photography#Calligraphy#FreestyleRap#Origami#Nocturnal#NoFilter#Fitness#Movies#Beach#Guitar#Pizza#Food#Arts#Blog#DIYprojects#Morena
Location
General Santos, Philippines  [ show map ][ hide map ]
Some photos of me























Hide photos
















































I'm here to
I'm here to meet guys 35 to 55 years old for dating, friendship, serious relationship, networking and more.
About me
2023 UPDATE:
I'm catching up on work and
can't online much right now!


➡️ PLEASE READ MY PROFILE FIRST BEFORE
YOU'RE GOING TO CHAT OR SEND ME
A MESSAGE.
😀 😉 🙂
If you're interested to start a conversation of any
topic, feel free to chat me.
You chat me first, and I'll do my best to reply.
But I reply selectively (I have my own reasons, please
respect that). I don't reply because I don't know what
to say or I'm not interested. And I thank you! ☺

If I message you first, that means... you're an
interesting person for me. 🙂

IMPORTANT NOTE:
➡️ I mostly chat on Facebook Messenger or Viber
since it's my means of communication.
That's a personal account.
Please, no business talk. Thank you! 🙂

(¯`v´¯)
`•.¸.•´
¸.•´¸. •´¨) ¸.•*¨)
(¸.•´ (¸.•´ .•´ ¸¸.•¨¯`•💖
>>In LIFE, we may not always get what we WANT...
we may not always get what we NEED...
but we will always get what we DESERVE... 💕

Let's enjoy life and have some fun. 😅😂🤣

God created you to shine,
leave your mark,
and make a difference in the world.
Your gift isn't just for you;
it's to share with the world. 🙂

We don't have to keep the list long for it might end up
in frustration...
We have flaws and imperfections...
Human as we are we're all capable to commit
mistakes. We are all (men & women)
work in progress...
👉👉👉
Hey, don't look for the right one but prepare
yourself to be the right man / woman as you
faithfully submit and trust the LORD's will daily;
for you to be ready when that person arrives.
😍😍😍
Just choose someone who unconditionally loves
JESUS first. Period.
At the end of the day, it is still GOD who choose to
give/bless those HE wanted to bless. Remember,
HE is the sole source of everything,
the GOD of order, Sovereign and All-Powerful!!!
You don't have to agree with me
(it's what I believed). I will respect whatever belief or
religion you may have.

#PrayAndPray
#ThinkAndThink
#AndYouWillBeCorrected
#PrayingDatingWhileWaiting
#ButDontWasteYourTimeToAPersonWhoDoesNotHavePlansToPursueYou 

Uh... oh! Are you enjoying? I hope you love reading.

If you're still reading, congratulations! Just continue
reading and be open-minded. Don't be too serious but
read it with understanding. 😊

#EasyGoing #Talkative #OpenMinded #Sincere
#SenseOfHumour #MusicLover #Random

NOTE TO SELF:
You deserve someone who has plans on marrying you one day. Love is not a game.
It's an investment.
It's a lifetime commitment.
If marriage isn't the goal, then what's the point?

But, we have to know each other and develop the
friendship first. Are you okay with that?

"𝗡𝗼 𝘄𝗼𝗺𝗮𝗻 𝘄𝗮𝗻𝘁𝘀 𝘁𝗼 𝗯𝗲 𝗶𝗻 𝘀𝘂𝗯𝗺𝗶𝘀𝘀𝗶𝗼𝗻 𝘁𝗼 𝗮 𝗺𝗮𝗻
𝘄𝗵𝗼 𝗶𝘀𝗻'𝘁 𝗶𝗻 𝘀𝘂𝗯𝗺𝗶𝘀𝘀𝗶𝗼𝗻 𝘁𝗼 𝗚𝗼𝗱!" – 𝗧.𝗗. 𝗝𝗮𝗸𝗲𝘀

Of course, a woman must submit to her future
husband and a husband should love his wife. Well, I'm talking about future. That's not now, because we're
here to make friends and have some fun. Who knows, we may get what we're longing for?

If you saw my socmed, please don't judge me because I'm not a book. 🤣🤣🤣 You're too serious,
chill coz there's more... 😆

Just to have a glimpse of me...
Viber: 0970-329 (Ask me for the last 4 digits)
https://linktr.ee/dorbenmaevaldez

The reason why I don't want to write about
myself...
Because I'm more excited
to have a conversation with you,
for you to know me better and vice versa.
>>virtually and personally<<



DEVELOP THE FRIENDSHIP FIRST.
Let's see...
At the end of the day, life is a choice.

We are free to choose what we want in life. But we are not free to choose the results of our choices. 🥰


CHANGE YOUR ATTITUDE
AND IT WILL CHANGE YOUR LIFE

If you don't like something, change it.
If you can't change it, change your attitude.
– Maya Angelou

One of my blogs:
https://dorbenmaevaldez.wordpress.com/2023/07/06/embracing-g
About you
Waiting/looking for someone who has the same belief and moral values, family oriented, loves to travel, reponsible citizen and music lover. 🎸🎹🎤🥁🎶 Sense of humour is a plus.

T - Truth Advocate (True/Genuine, not scammer)
R - Responsible Man
U - Understanding Person
S - Sincere Friend
T - Thoughtful Lover

𝗔 𝗠𝗔𝗡 𝗪𝗛𝗢 𝗟𝗢𝗩𝗘𝗦 𝗚𝗢𝗗. 🤍
– a man whom I can testify to the whole world how He loves Jesus so much and how He loves me like how Jesus loved His bride, the church.

𝗔 𝗠𝗔𝗡 𝗪𝗛𝗢 𝗛𝗢𝗡𝗢𝗥𝗦 𝗚𝗢𝗗. 🤍
– a man who is in submission to God, His will,
His purpose and destiny.
– a man of faith and prayer.
– a man with contentment and humility.
– a man whose worth and value is base on God.

I believe that everyone has his/her own standard or ideal man/woman... But more than anything else, a God-fearing person ( Godly man ) is better than anyone else ( you don't have to agree with me, it's just a personal opinion with a purpose ) ... Written above are not the requirements, you just have to 𝗕𝗘 𝗬𝗢𝗨𝗥𝗦𝗘𝗟𝗙.

>>All the best things in life are not meant to last. Things change and so do people. You can never hold on to something forever so learn to LIVE and LET Go. But most importantly, let GOD. 🙏


✓IF YOU UNDERSTAND WHAT I'M NOT SAYING, YOU'RE SMART ENOUGH.
•PRAY 🙏🙏🙏 THINK 🤔🤔 ACT 💪       

✓I BELIEVE IN THE STATEMENT:
•What If = FEAR and Even If = FAITH
•The CHOICE is OURS...
•The OPPORTUNITY given to us by GOD through this medium should not be wasted.








Personal info
Location:
General Santos, Philippines
Appearance:
Does it matter?
5'2" (157cm) and average body type.
Occupation:
Freelance|Secretary|Brand Partner|Distributor
Relationship status:
Single
Education:
College - Graduated
Religion:
Christian - Protestant